Why Professional Alarm Monitoring is important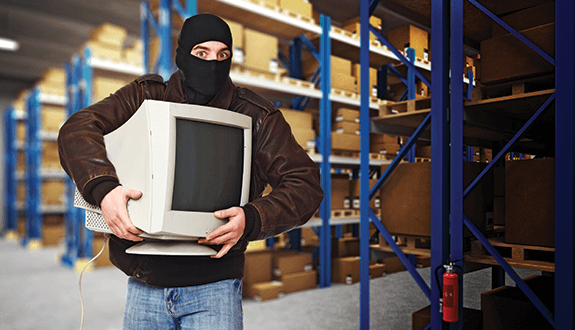 If you need good level of security, then professional monitoring is a must.
An off-line system can send you SMS or an automated Voice call if an alarm has tripped.
Most burglaries happen between 1 am and 4 am.  It is most likely that you will not see the SMS till next day morning after the burglary has been a success.  On an automated voice call, your mobile may be out of network or busy.  Both are quite useless.
A professional Central alarm monitoring Centre connects your surveillance equipment like Intrusion Alarm panels, CCTVs etc to a Central Monitoring Station.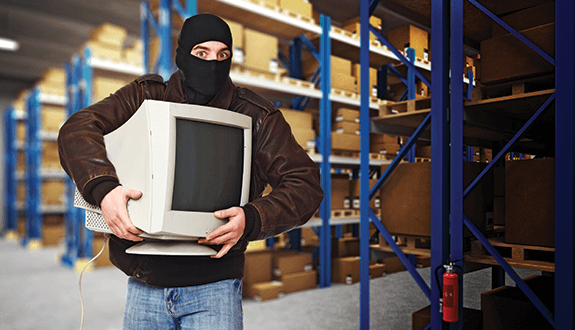 Operators at the Central Alarm Monitoring Station operate 24/7 to monitor any alarms that come from your premises.  Its like having a security watch dog tirelessly monitoring your premises 24/7.  There is always some one to respond. 
Once the alarm is received, they would tale immediate action to deter the intrusion.  This includes using 2-way audio and calling the police or the fire brigade.
With professional monitoring with ACTIVEDETERRENCE™ of Securens, Intrusion is not only detected instantly as it happens but also takes immediate action to deter it.  This is instant action method that will prevent a burglary from happening.
In-House monitoring v/s Professional Monitoring
eSurveillance is a specialized business.  There are a whole lot of investments that go into building a monitoring center and incorporating redundancy that is quite expensive if you have to do it yourself.  If you choose not to spend good amount of money, then the reliability reduced drastically making the whole investment useless.
High level of IT resources are required to maintain not only the hardware but also the databases and software,
The professional monitoring center has a fine tuned process for monitoring that is built on experience of monitoring large number of units for many years.  The Operators get specially trained to respond to intrusion alarm system.  These are quite impossible to replicate if you are monitoring couple of your facilities in-house. Monitoring is an intense process and cannot work as a side function of a company.  It is best to focus on your core business and leave monitoring to the experts.
Hence a lot of In-House monitoring systems have failed within 1-2 years of setting up since they could not reliably detect and deter intrusions.
The Securens Monitoring Centre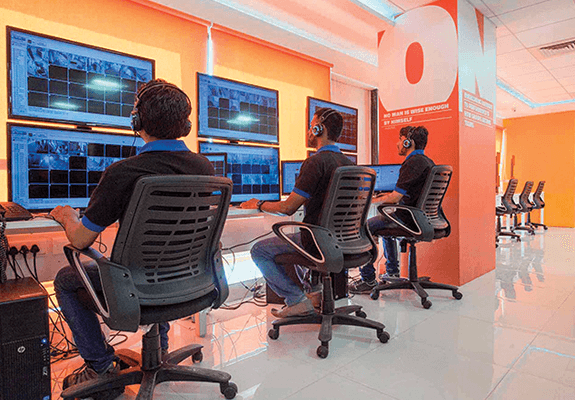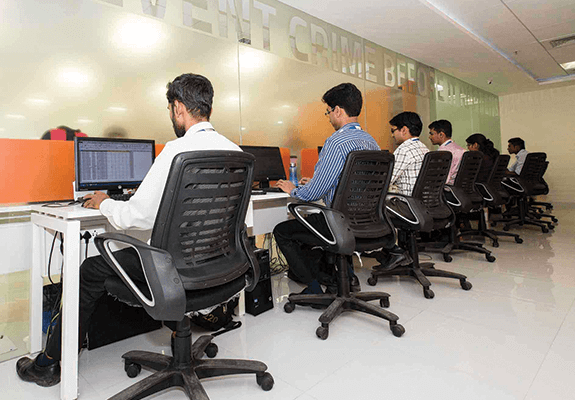 The Securens Command and Control Centre is built with extreme level of redundancy making it impossible to go down. Every hardware system is configured with hot redundancy including network switches.  There are 3 sources of power.  Every connection from network provider has two redundant backhaul.  There are extra people staffed in every shift. 100 plus operators man the Securens command Centre.  Operators are rated every day on various parameters.  If an operator falls below a minimum requirement, he is taken off the monitoring duty for retraining. In the past 6 years a total of 12,000+ incidents have been detected and deterred. Securens Monitoring has an unbeatable record of near 100% success in detecting and deterring every attempted crime.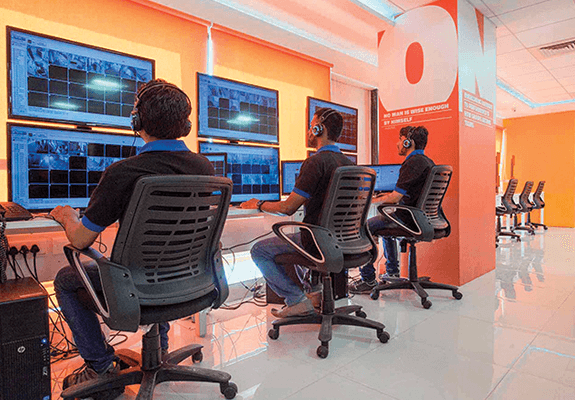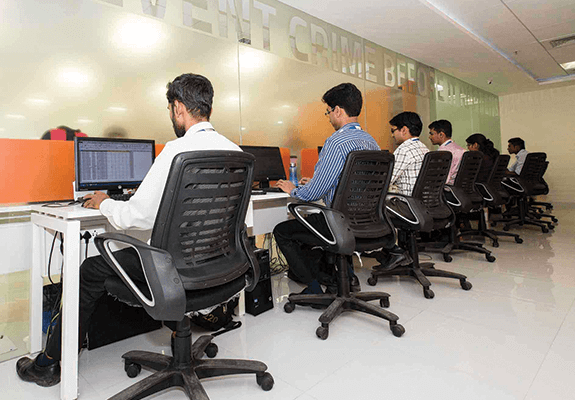 Consistent repeat orders from Customers
All the top Banks are customers of Securens. Top brands of Retail and FNB are customers of Securens. Top Logistics and warehousing companies are customers of Securens. Large factories are customers of Securens.
These customers have given Securens consistent repeat orders. This signifies that, they find value in the offering, reliability in monitoring and are very happy with the service of Securens.
Winner of many National and International Awards
No doubt that Securens as India's best monitoring Centre that has won many National and International Awards.
Recently Securens was the runners up for the Marvel Award 'For the most advanced monitoring Centre technology' amongst 2000 competing countries across the world.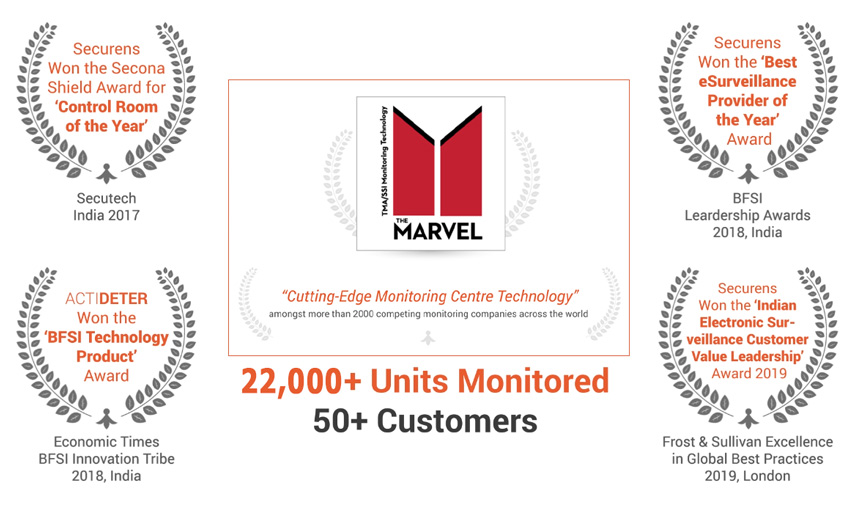 Securens is number 1 eSurveillance Provider in India. Securens has almost 100% success rate
Securens is number 1 eSurveillance Provider in India. Securens has almost 100% success rate
Securens Versatile Mobile APP
In this era of Mobility, Securens has the most advanced and versatile Mobile App in the industry.
India's Largest E-Surveillance Provider

Trusted by
Top Brands

Consistent Repeat
Orders
Best eSurveillance Provider

PAN India
Installation Service
Technology
Innovation
99% Uptime of Monitored Sites
Auto Health
Checkup
450+
Employees
Securens has become India's largest eSurveillance company with more than 22,000 sites under eSurveillance
Securens has become India's largest eSurveillance company with more than 22,000 sites under eSurveillance
We will schedule a short call with our experts to give you a free estimate with Pay-back period and Return on Investments.