Be a part of a growth story. Come Join Us...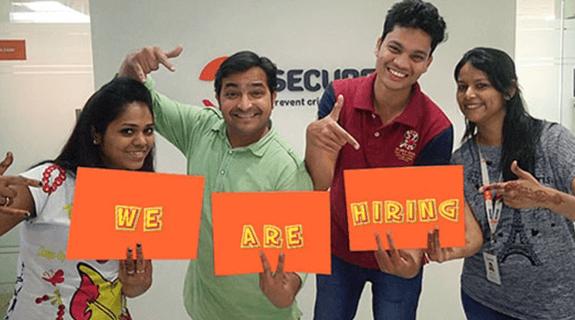 Foster innovation, zoom-in to growth, challenge the challenges and a workplace you will love! Come, explore the world of Securens!
Securens is a place which is filled with zealous energy, with endless opportunities for learning and progress, where talented people receive recognition and respect, where innovation is a way of life, where young people have fun at work. That's Securens – the workplace to be!
We are young, dynamic, vibrant and passionate people with a desire & undying spirit to achieve success in customer delight .
We believe that "Nothing is impossible when you believe!"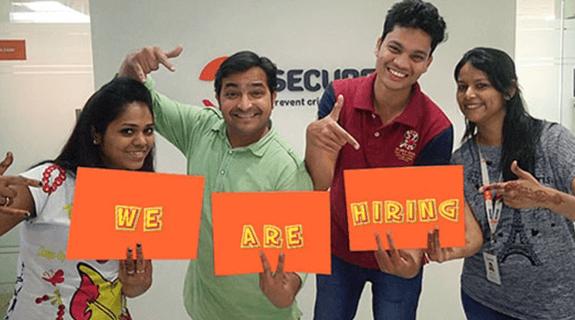 Careers & Leadership @ Securens
Some of the Best HR Company Awards
at TalQuest 2018
Best Use of Technology in Hiring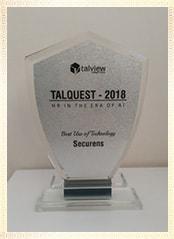 at HR Tech Conference Awards
Best Use of Technology for Recruitment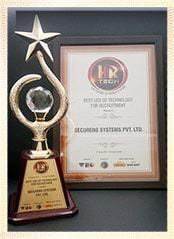 at TALQUEST 2016
Innovation in Recruitment
at The Golden Globe Tigers 2018
Best Company to Work for
Culture
At Securens, we are a FAMILY. We are a young, dynamic and passionate team. Securens is an AWESOME place that provides an environment, which rewards talent & performance. We offer our employees freedom and empowerment at work. We have a diverse group of team members from across the country and we follow an open door policy. We are an equal opportunity employer, supporting diversity and inclusive hiring.
Celebrations
We celebrate birthdays, festivals, performance accomplishments and milestones. Visit us on a Friday or check out our Facebook page to catch a Glimpse of the 'Friday FUN' that includes competitions and events like painting, kite flying, sandwich making contests and yoga etc. the FUN just doesn't seem to END.
CSR
"There is no exercise better for the heart than reaching down and lifting people up." - John Holmes.
Securens is involved in various Corporate Social Responsibility initiatives.
Swachh Bharat Abhiyan: Securens participated in the Swachh Bharat Abhiyan. All our employees in Mumbai, Chennai and Bengaluru participated to clean up their surroundings as a support to the campaign.
'Bring your Kids to work' Day
Kids get to spend the entire day with their mums and dads at the workplace. They spend the day dancing, singing, showing off their unique talents, drawing, running around the workstations, mostly creating a BIG ruckus in the office, dozing off on bean bags, work tables, while their mom/dad STRUGGLE to finish off the day's pending work.