The seed is planted…
Securens began with a vision, a vision to provide remote surveillance monitoring to banks by setting up a central monitoring unit for ATMs. Having worked extensively with banks, both the MD and the then CEO(the dynamic-duo) of the still-in-the-seed-stage Securens knew banker pain points and requirements.
Roadblock
To test the validity of their idea, the dynamic-duo went to a veteran who immediately warned them off by saying that large companies, MNCs even, had tried to enter the surveillance industry but had to pack up soon after.
Still being optimistic, they approached others to test their idea and after getting 100% negative feedback, went back to the drawing board. What were they missing?
Intrusion alarm panel is born
After further study, the dynamic-duo realized that while possibilities and ideas existed, implementation was where most companies had faltered.
Once the intrusion alarm panel was ready and they had outlined the solution, it was time to build the command centre that would be the backbone of the business. No money was spared and the first command centre had the capacity to monitor up to 1000 ATM sites.
Initial hiccups
Once the duo had convinced a forward thinking private sector bank for a demonstration of their product, there was no looking back! Sure the first demonstration did not go as per plan but the feedback and client requirements were invaluable. They served to improve the product offering and the rest as they say…is history.
Celebrating 5 years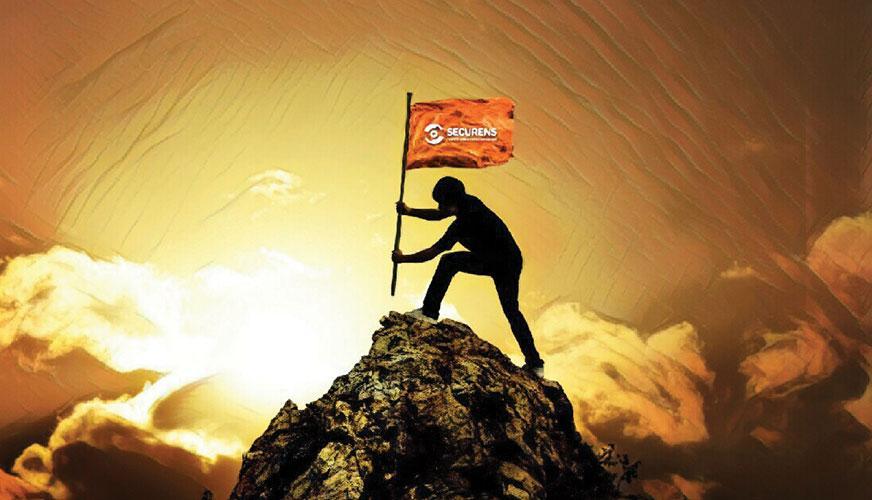 Securens has gained success not because of one or two people but because of the hard work of numerous employees who contributed to its vision and growth.
In the words of our MD, Mr. Sunil Udupa, "The climber is but one of the team that makes the climb possible, back at the first base are the logistics team, the route planners, the equipment in charge and the rest that make this mission a success. This is the collective memory of many such colleagues within the Securens team – our executives, our managers, our CME's, our technical and commercial team, our HR team, investors and our consultants who together made our climb possible."